Sareer Matrah Gel Pocket 1000 3ft Single Mattress in a Box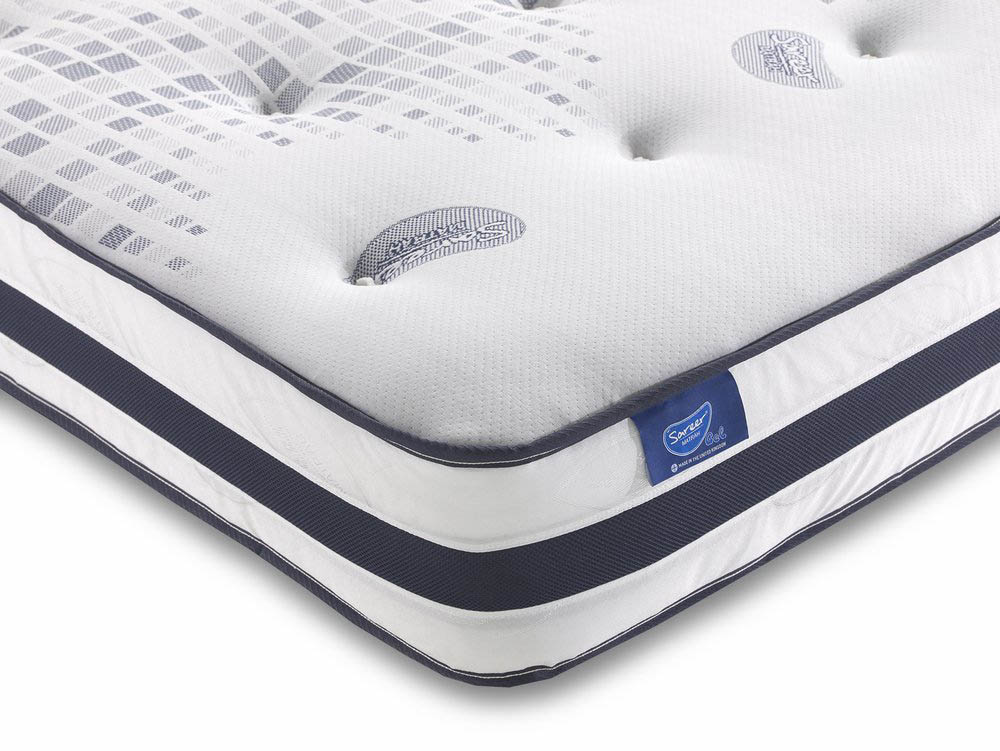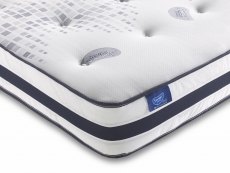 Product Features
Medium

Supporting and contouring your body shape, it's ideal for those who switch from sleeping on their side, to sleeping on their back

Pocket Springs

Pocket springs are individual independent springs that contour to your bodyshape and minimise partner disturbance

Cool Blue Memory Foam

Temperature regulating pressure relieving material designed to reduce tossing and turning for a cooler more restful night's sleep

No Additional Edge Support

Allows the mattress to be bent or rolled which allows for compact storage

Hand Tufted

Especially important for extra deep mattresses, tufting ensures the fillings are held securely in place, thus increasing the life of the mattress

Stretch Knit Fabric

A soft pliable cover that allows the fillings to contour your body shape for optimal comfort and support

Single Sided Mattress

No requirement to be flipped, simply rotate from head to toe 

5 Year Warranty

In addition to a 1 year guarantee, this mattress has a further 4 year manufacturing warranty for additional peace of mind

Vacuum Packed

This allows for easy transportation and when fully unpacked it fills out to its full and permanent size within a couple of hours
Product Description
The Matrah Gel Pocket is upholstered in a soft knit stretch fabric cover with a hand tufted finish and incorporates body moulding pocket springs and the cooling properties of Gel-Lex.
By blending gel and latex, Gel-Lex has the ability to control temperature, humidity and mould itself to the body's contours. This provides you with a pleasant sleeping environment.
Once settled, Gel-Lex offers you the feeling of instant relaxation by evenly distributing your body's weight, this results in reduced pressure points plus less tossing and turning.
Hypo-allergenic fillings create an ideal sleeping environment for allergy sufferers, whilst its pocket spring interior provides piston-like support to each part of the sleepers body.
Each pocket spring is housed in its own cloth sleeve, allowing it to move independently of any neighbouring spring and is not affected by varying weight and body shapes. This results in a spring system that supports directly at the point of contact.
One-sided, there is no need for the mattress to be flipped over, but it should be rotated regularly. Vacuum packed for easy transportation, it will fill out to its full and permanent size within a couple of hours.
The Matrah Gel Pocket mattress is manufactured in the UK by Sareer and combines traditional pocket spring support with the latest sleep technology in Gel-Lex.
Customer Reviews
By
Josie Bryce
on
16th July 2021
"Amazing great sleep now. Love it x"

By
Justyna Kwiatkowska
on
13th March 2021
"Wygodny, to jest to czego mihe plecy potrzebowa?y"

By
David Skipp
on
23rd December 2020
"Over priced by £120 you think your buy a quality matterss because of the price only to find it's a much cheaper one and for sale on many other sites for much less"

By
Jill Collings
on
30th November 2020
"I bought the mattress for my electric bed. It has outweighed my expectations. It arrived vacuum packed was delivered sooner than expected and is the best night sleep I have had In a long time due to back problems. The mattress is just the right firmness yet soft and comfortable. I have stopped waking in the night and the gel has helped with not getting too hot. Would recommend"

Delivery Info
Day of Choice 1 Man: FREE (online exclusive)
A one man service to the ground floor door of your building. You may need assistance to bring the goods into your house.
Saturday delivery: £20
Room of Choice 2 Man: £39
A two man service to the room of your choice with a 3hr time slot.
All assembled furniture requires the 2 man service.
Scottish Islands*, N Ireland and IoM Delivery: £89
Up to 3 weeks longer than a mainland delivery. Phone us for arrangements for your specific location.
* Scottish Islands includes a few remote mainland locations
Assembly
Local to one of our stores
Divan base, mattress and headboard: £15
Bed frame: £25 (excluding bed frames with storage)
Electric adjustable beds: £15 per unit (5ft and 6ft: £30)
Flat packed furniture: contact local store
Rest of mainland UK excluding remote locations
Divan base, mattress and headboard: £30
Bed frame: n/a
Electric adjustable beds: £50 (all sizes)
Flat packed furniture: n/a
Recycling
Local to one of our stores
Mattress: £25
Divan base: £25
Bed frame: £25
Divan base and mattress: £35
Divan base, mattress and headboard: £35
Bed frame and mattress: £35
Electric adjustable beds: £35 per unit (5ft and 6ft: £70)
Rest of mainland UK excluding remote locations
Mattress: £50
Divan base: £50
Bed frame: n/a
Divan base and mattress: £65
Divan base, mattress and headboard: £70
Electric adjustable beds: n/a
Failed Delivery Charge: £15
Our delivery times are between 8am and 6pm and someone must be present to sign for the goods.
Damages
Check all packaging is in good order. If the packaging is damaged still accept the goods but state on the paperwork "packaging damaged". If there is damage we will have the item replaced and the damaged item uplifted.
Late Delivery
We offer no compensation for loss of earnings, storage of goods or other costs incurred due to late delivery.

(4 reviews)
FREE day of choice delivery
Other available sizes