Kaymed Sunset 150 140 x 200 Euro (IKEA) Size Double Mattress in a Box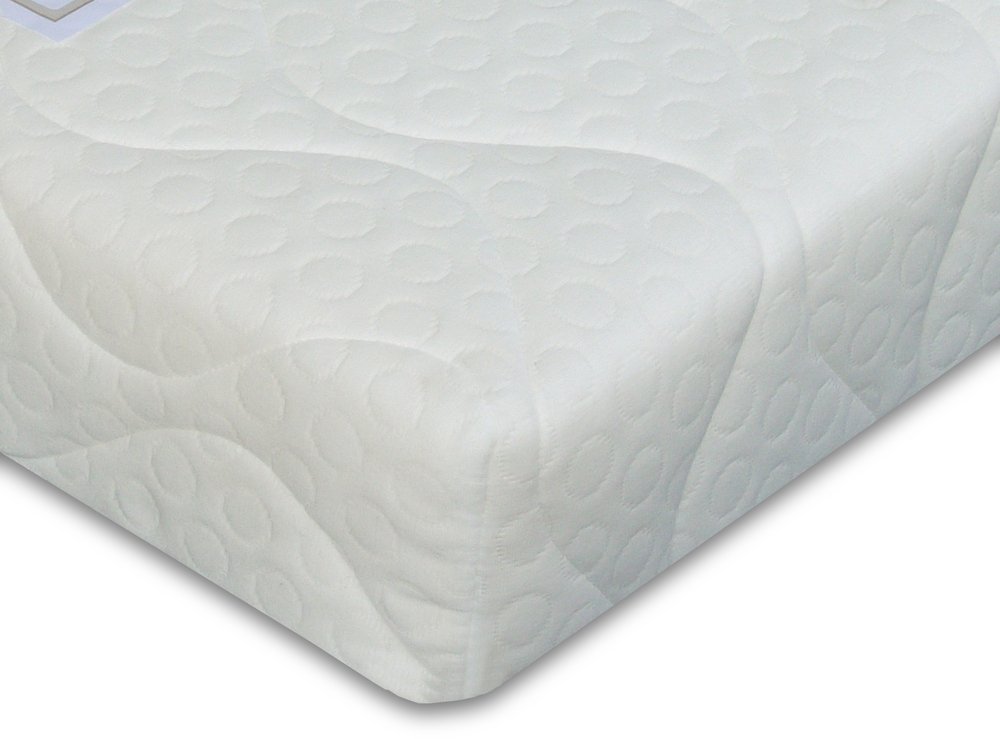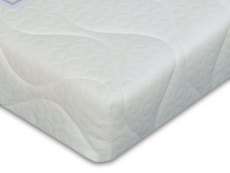 Product Features
Extra Firm

Orthopaedic style mattresses are designed to care for those who suffer from back pain by offering enhanced levels of support

Block Foam

A durable lightweight alternative to springs that offers edge to edge support maximising the sleeping area

Reflex Foam

Very supportive hypo-allergenic material that is extremely long lasting and comfortable

No Additional Edge Support

Allows the mattress to be bent or rolled which allows for compact storage

Zipped Cover

Cover can be removed and machine washed for better hygiene

Stretch Knit Fabric

A soft pliable cover that allows the fillings to contour your body shape for optimal comfort and support

Single Sided Mattress

No requirement to be flipped, simply rotate from head to toe 

10 Year Warranty

In addition to a 1 year guarantee, this mattress has a further 9 years manufacturing warranty for complete peace of mind

Vacuum Packed

This allows for easy transportation and when fully unpacked it fills out to its full and permanent size within a couple of hours
Product Description
IKEA double size bed frames are extremely popular in the UK these days and for that reason Kaymed have introduced the European double size Sunset 150 foam mattress.
There are various types of polyurethane foam mattresses available today and Kaymed are recognised for getting the density, resilience and firmness just right.
They're so confident in the quality of their products, they offer a full 10 year warranty against manufacturing defects.
As there are no springs in the mattress, the high resilient foam interior moulds itself to the shape of your body, promoting good blood circulation and spine alignment.
Just like memory foam, polyurethane foam mattresses have a high level of antimicrobial and dust mite resistance which is an ideal sleeping surface for allergy sufferers or asthmatics.
The mattress is one sided and does not require to be turned over, but we do recommend you rotate the mattress from head to toe occasionally. The soft removable cover can be taken off to be washed or dry-cleaned.
The mattress is delivered vacuum packed in a roll and when unpacked it fills out to its full and permanent size, providing an extra firm sleeping surface.
Supplied by Kaymed, the Sunset 150 IKEA double size mattress offers an extremely durable and supportive sleeping surface.
Customer Reviews
By
Ms ANGELIKA SCHNEIDER
on
25th April 2022
"This is a great mattress - it is my third, having bought it from Archers in 2011, 2015, and again now in 2022. Having said that, I did order two more in February 2020 and received very poor customer service over six months to the extent I vowed I would never do business with Archers again. And frankly, now, if I could have bought this mattress elsewhere, I would have done. However I can't - it is unique to Archers, apparently. Mattress is superb, and I have absolutely zero complaints about this particular order: it was delivered promptly and I'm happy. Not too sure about the 10 year guarantee, as they seem to significantly lose their firmness after about 5 years, but at £220 I'm happy to change it at that point. Hopefully Archers will continue to get 5 star reviews and still be in business in 5 more years so I can buy another. I would buy more, but after the shoddy service in 2020, our other two bedrooms now have Emma mattresses in with a firm layer, instead of this one. And as they are only used occasionally, they will probably last quite a while. I hope this is a fair review."

By
Maria Reid
on
30th January 2021
"Excellent Foam maittress and very firm - exactly as described on Archers Website"

Delivery Info
Day of Choice 1 Man: FREE (online exclusive)
A one man service to the ground floor door of your building. You may need assistance to bring the goods into your house.
Saturday delivery: £20
Room of Choice 2 Man: £39
A two man service to the room of your choice with a 3hr time slot.
All assembled furniture requires the 2 man service.
Scottish Islands*, N Ireland and IoM Delivery: £89
Up to 3 weeks longer than a mainland delivery. Phone us for arrangements for your specific location.
* Scottish Islands includes a few remote mainland locations
Assembly
Local to one of our stores
Divan base, mattress and headboard: £15
Bed frame: £25 (excluding bed frames with storage)
Electric adjustable beds: £15 per unit (5ft and 6ft: £30)
Flat packed furniture: contact local store
Rest of mainland UK excluding remote locations
Divan base, mattress and headboard: £30
Bed frame: n/a
Electric adjustable beds: £50 (all sizes)
Flat packed furniture: n/a
Recycling
Local to one of our stores
Mattress: £25
Divan base: £25
Bed frame: £25
Divan base and mattress: £35
Divan base, mattress and headboard: £35
Bed frame and mattress: £35
Electric adjustable beds: £35 per unit (5ft and 6ft: £70)
Rest of mainland UK excluding remote locations
Mattress: £50
Divan base: £50
Bed frame: n/a
Divan base and mattress: £65
Divan base, mattress and headboard: £70
Electric adjustable beds: n/a
Failed Delivery Charge: £15
Our delivery times are between 8am and 6pm and someone must be present to sign for the goods.
Damages
Check all packaging is in good order. If the packaging is damaged still accept the goods but state on the paperwork "packaging damaged". If there is damage we will have the item replaced and the damaged item uplifted.
Late Delivery
We offer no compensation for loss of earnings, storage of goods or other costs incurred due to late delivery.
FREE delivery 3 to 4 weeks
Available to view in store